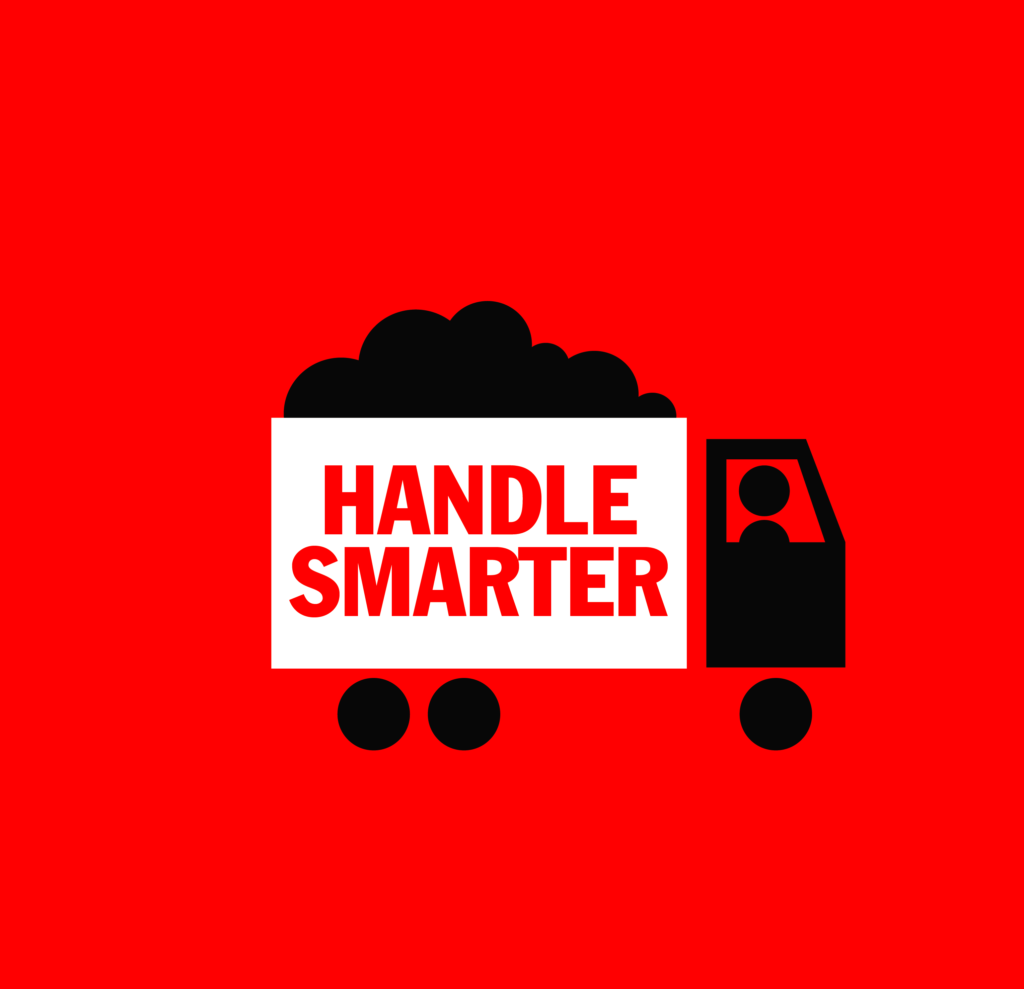 PROBLEM: THERE IS INSUFFICIENT INFRASTRUCTURE AND KNOWLEDGE TO HELP US UNDERSTAND, MANAGE AND PREVENT WASTE DOWNSTREAM.
QUESTION:
how can we use waste as a resource or dispose of goods more responsibly?
DOWNLOAD FULL GLOBAL BRIEF
HANDLE SMARTER
In this brief, we are asking participants to focus on the so-called 'end of the line' — and redraw it so that all waste is managed, processed and valued in a way that's fair and sustainable.  Here are some of the key issues we need to address URGENTLY:
There is a lack of knowledge of and responsibility for producers and consumers with regards to the disposal of goods and food.
In many parts of the world, waste streams are often invisible and difficult to understand. In others, waste is highly visible, unaccounted for and sometimes highly toxic. Without the right infrastructure and know-how, these flawed systems can actually perpetuate and even incentivise wasteful behaviours.

The global waste trade is not well documented or understood.
Illegal and informal recycling activities, especially in the case of informal e-waste processing in developing countries, often involve toxic emissions and dumping of waste acid. In low-income countries, over 90% of waste is often disposed of in unregulated dumps or openly burned. Without better treatment and controls, these and similar practices can lead to severe environmental and health concerns.
Though they play a vital role in waste management, informal workers are often disenfranchised.
Waste pickers, for example, continue to be left out in policy frameworks and protocols. It's also important to consider that for some communities around the world, recycling is often the only source of marginal income.


PIMP MY CARROÇA 
CREATIVE MOVEMENT | BRAZIL
---
Pimp My Carroça is a movement that has been operating since 2012 to remove waste pickers from invisibility – and increase their income – through art, awareness, technology and collective participation in Brazil. There are more than 800,000 waste pickers in Brazil, they are an essential part of the Brazilian recycling system, and yet they are not valued. They are regularly overlooked and ignored.
Pimp My Carroça's mission is to create and develop creative and collaborative actions to impact positively on the recognition and fair remuneration of waste pickers and collectors of recyclable materials by civil society, public and private power in Brazil.
---

TOO GOOD TO GO
SERVICE DESIGN | DENMARK
---
Too Good To Go is an app that combats food waste. More than 30% of food worldwide is thrown away. The app allows you to pick up food from restaurants, hotels, bakeries, and other food shops, which has not been sold and would otherwise be thrown away. The food is offered in a surprise bag at a very friendly price.
Too Good To Go was founded in Copenhagen in 2015. It now has 18 million users and has saved an estimated 29 million meals, which equal 72,000 tonnes of greenhouse gas emissions.
---

ECOLANA
SYSTEM DESIGN | MEXICO
---
Ecolana is a digital platform and consulting firm that connects consumers, brands, and informal collection and recycling centers to help reduce waste. They are the ultimate app and a digital guide for recycling in México City. Ecolana was the winning project of the WDCD Clean Energy Challenge 2018-2019.
---
How can we make products and materials that are kept in use and/or regenerate natural systems?
Make Better
Find out everything you need to know about submitting a project to the No Waste Challenge.
How to enter