No Waste Challenge
The No Waste Challenge focuses on the devastating impact of waste and consumerism on climate change. We invite creatives and innovators from around the world to submit inspiring, imaginative solutions to reduce waste and rethink the way we extract, produce and consume resources on our planet.
Apply by 20 April 2021 for a chance at winning €10.000 in funding and a tailor-made development programme to help you progress to the next level and maximise your impact. The challenge is open to initiatives in three stages of development: Idea stage, testing stage (for early startups) and evolve stage (for more mature startups/organisations).
TIMELINE AND MILESTONES
OPEN CALL
CALL FOR PARTICIPATION
12 JAN 2021 — 20 APRIL 2021
NOMINATE
SELECTION OF NOMINEES
21 APRIL 2021 — 25 MAY 2021
IMPROVE
REFINEMENT OF NOMINATED PROJECTS
25 MAY 2021 — 8 JUNE 2021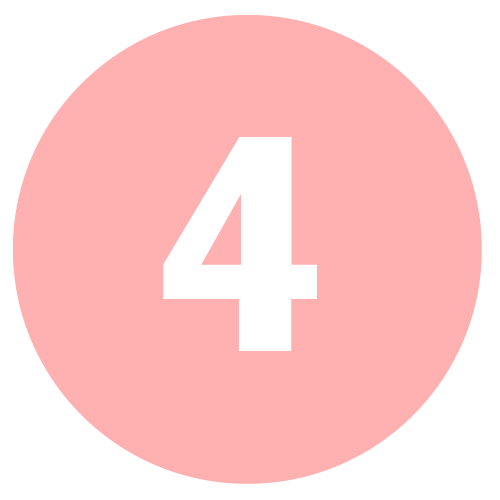 TRIUMPH
SELECTION OF WINNERS
9 JUNE 2021 — 15 JULY 2021
DEVELOP
DEVELOPMENT PROGRAMME
SEPTEMBER 2021 — MARCH 2022
MAKE IT HAPPEN!
FOLLOW-UP PROGRAMME
APRIL 2022 — SEPTEMBER 2022
Design briefs
We are looking for exciting, design-driven solutions that tackle the underlying roots and symptoms of waste, and which do so at various scales. This means our focus is on impact and innovation, rather than on finding nice things made from plastic waste. With this in mind, all proposals are required to fit at least one of three global design briefs:
Take less
How can we inspire the use of fewer natural resources and consume more mindfully? 
Make better
How can we make products and materials that are kept in use and/or regenerate natural systems?
handle smarter
How can we use waste as a resource or dispose more responsibly?
If you have any further questions about whether your project is suitable for this Challenge, feel free to contact us.
Categories
Next to this, all proposals are to be submitted in one or more of the following categories:
Communications
Information design, speculative design, campaigns, packaging design, films, music and other verbal or non-verbal messages, digital or physical
Products
Sustainable product design, fashion design, food design, material design (made industrially or in limited edition)
Spaces
Interior design, architecture, landscape design and other forms of spatial design for the private or public sector, temporary or permanent
Services & Systems
Digital or physical tools, services, platforms, programmes and infrastructures to influence human (and non-human) behavior and facilitate interactions
STAGEs OF DEVELOPMENT
Applications are also open to projects in different stages of development — from new ideas to existing enterprises.
Idea stage
Submissions in this stage display a compelling vision and a convincing  visualisation, but only a rough proof of concept. There are at least two initiators, but possibly not a well balanced team yet needed to bring the idea to the next stage.

Testing stage
Submissions in this stage are more developed. There is a proof of concept, a core team and a long term vision. Your focus is on developing a high quality product, service or programme and building a solid business case.
Evolve stage
Submissions in this stage are considered an existing social or creative enterprise. Your focus is on sustainable growth: expanding  market or public adoption, strengthening your organization, securing funds and increasing impact. 
judging criteria
Impact
Directly: you are able to demonstrate that your initiative leads to a significant reduction of greenhouse gas emissions and has positive impact on people and the planet. Or indirectly: your initiative has the potential to shift people's values and/or influence political and corporate policies.
Creativity & Design
Your initiative is exciting because it's innovative and new - or builds on an old solution in a new way. Design is a clear differentiator. This means that your proposal is inspiring, well-crafted and easy to understand. Your design is not only user centered, but also earth-centered!   
Feasible
Your initiative is firmly rooted in (local) research and you are working with, or have consulted experts to ensure your proposal is feasible on different levels, for example technically, economically, politically and socially.
Scalable
Your initiative may be developed for a specific location or community but has the potential to be scaled up to benefit the many. You are able to demonstrate how.
THINGS TO TAKE INTO CONSIDERATION
To help you get the best out of your idea, here are a few recommendations from our research team
USE THE R-LADDER
In many national policies, some version of the 'R-ladder' is used to rank and prioritize strategies towards a circular economy. Generally, the higher up on the ladder, the more impact a strategy has. This concept offers a valuable checklist for designers and innovators working on solutions. Try it: Which R's currently fit your proposal best? Are there changes you can make to pull your R's closer to the top?
ADDRESS THE ELEPHANTS IN THE ROOM

Waste is an issue that touches our lives daily; and it can be tempting to focus on its most tangible aspects. But ultimately, waste is a symptom of other, much larger (and more wicked) problems. To create real and lasting system change, we must dare to address a few elephants in the room:
Capitalism

has not shown it is capable to deliver the changes that are needed. 

Can design help us embrace different systems, such as the concept of the commons?

Overconsumption

and overproduction is pushing the planet beyond its limits. How can we stimulate alternatives to buying and owning products?

A growing global middle class

will swell to 5.5 billion people by 2030. How can we address the destructive behaviours and values of middle class consumption before it's too late?

Globalization

has led to hugely complicated and vulnerable supply chains. How can we rethink our trade flows and reduce greenhouse gas emissions in the process?

De-growth

or the notion of 'sufficiency' is the logical answer to the myth of perpetual growth. However, there is no attractive, alternative vision of how this might look. How might creative leadership help us imagine a circular economy that works for people and the planet?