Are you applying to the No Waste Challenge in NAIROBI?
In this brief summary, we dive deeper into local perspectives around waste, and highlight the specific challenges and opportunities facing this region.
Keep reading to learn more about submitting a project to the NAIROBI city track.
BEFORE YOU APPLY WE
RECOMMEND
YOU FIRST READ:
Introduction
A GROWING PUBLIC MENACE
Nairobi's streets are awash with litter. With some 4 million inhabitants, Kenya's capital produces around 2,400 tonnes of solid waste a day. Notably, only 45%the waste generated in Nairobi undergoes any sort of recovery or treatment process. Most of it ends up in open dumps, or burned.
In the east of the city lies Dandora, one of Africa's largest rubbish dumps. Every day, 2,000 tonnes of waste pours in from the capital, including domestic, industrial, hospital and agricultural waste. The 12-hectare site also hosts an informal recycling economy which feeds nearly 3,000 families in surrounding slums. Here, poorly managed waste pollutes the air, water and soil, causing significant health and environmental problems.
Much about this situation can be attributed to the lack of efficient municipal waste management. Little segregation goes on, and there are hardly any incentives for people to sort or recycle their waste.

Although Nairobi's problems are overwhelming, things are also changing for the better. In 2017 Kenya imposed the world's strictest ban on the use, manufacturing and import of plastic bags. Unfortunately, challenges remain in enforcing the ban, especially under pressure of the COVID-19 pandemic.
A MATTER OF ACCESS
More than half of Nairobi's 4 million inhabitants live in slums. This means that inequality is a major challenge in the capital. Not everyone has access to the same levels of infrastructure or public services. At the moment, licensed private operators coordinate waste collection and transportation in well-off and middle-income residential areas at a recurring monthly fee. In low-income residential areas and informal settlements, waste collection is done by community-based organizations—if it is done at all. 
The result is, proper waste management seems to be a luxury and only available for those that can pay for it. In this light, the realization of a circular economy in Kenya seems to be far out of reach in the short term. However, there are considerable opportunities to be found in recycling and composting. Around 50% of the waste generated in Nairobi is organic, while only 15% of all plastic waste is recycled.
On the other side of the spectrum, changing consumption patterns due to economic growth is leading to an increase in (take, make,) waste. Meanwhile, lack of awareness and knowledge among the general public has led to poor waste practices. To avoid ecological disaster in the long run, further development towards more welfare must be coupled with education and a culturally and ethically sensitive approach to sustainable living.
REVIVING LOCAL PRODUCTION
The bulk of the production that happens in Kenya takes place in the agricultural sector. For almost all other products, Kenya relies on imports from abroad, mostly from China. This path sees Kenya hurtling towards being a consumer nation. To stimulate the domestic economy, and develop a market for locally produced goods, new policies have been presented in recent years. In 2018 the government launched the Big 4 Agenda, with the goal to increase the manufacturing sector's contribution to Kenya's Gross Domestic Product from 9.2% to  15% by 2022.
One thing we can learn from local production is a more circular way of making, crafting and reusing resources. Many Kenyan traditions are sustainable without it being labelled as such. For example, the "Jua Kali" sector in Nairobi is an entire industry comprising small scale traders and artisans who work on the roadside, renowned for their ability to fix almost anything on demand. The creativity of these street entrepreneurs is sometimes mind boggling, and they represent a giant informal sector of expertise in Kenya.
Unfortunately, behaviours in cities are changing. Old practices are being replaced by a shiny new throwaway culture. How can we inspire new narratives about local products and techniques that champion sustainability as well as prosperity?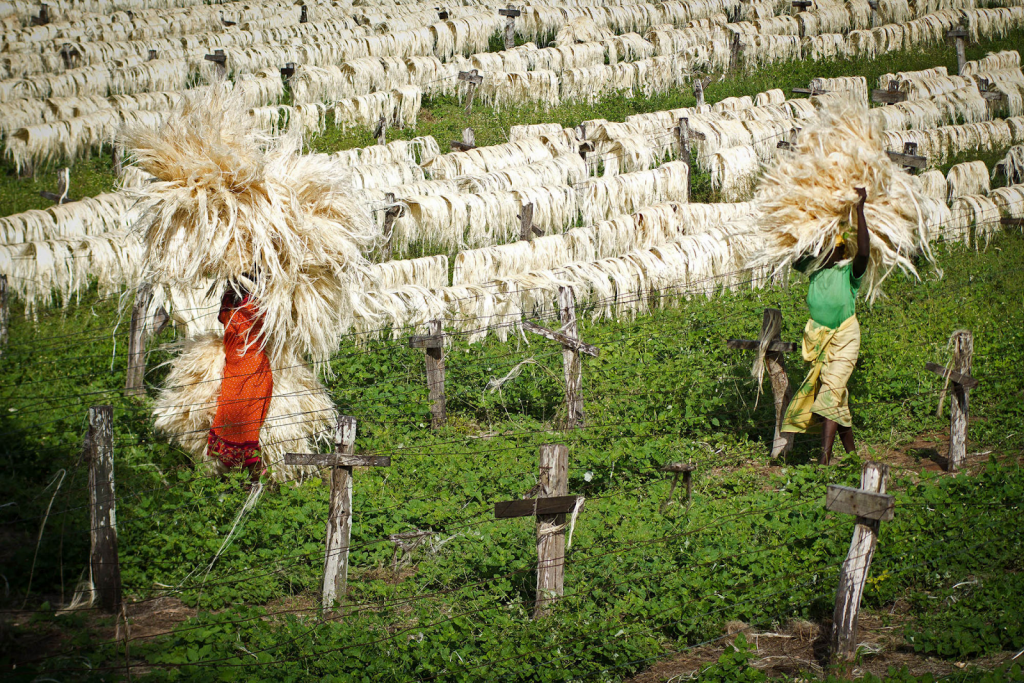 INSIGHTS ON WASTE IN NAIROBI
FOOD LOSS
---
In Kenya the agriculture and food sector is the biggest contributor to the country's greenhouse gases. About 30% of the food generated is lost during harvesting and transporting. Food loss typically takes place at the production, storage, processing and distribution stages in the food value chain, while food waste refers to food, which is of good quality and fit for consumption, but is not consumed because it is discarded either before or after it is left to spoil.
Innovators and start-ups are trying to turn the tide with smart solutions such as Twiga Foods, using technology to streamline the food supply chain from  harvest to market.
---
GROWING E-WASTE
---
E-waste has ballooned in Nairobi in the past decade due to the rising use of mobile phones. The majority of e-waste is recycled informally in Kenya. Collectors separate plastic, motherboards, batteries and copper wire to be sold, and then burn the excess. This kind of informal processing damages workers' health, according to the World Health Organization. 
Only a few companies in Kenya have a sustainable programme to handle e-waste. WEEE Centre processed approximately 200 tonnes of waste in 2016, which is about 1% of Kenya's total e-waste production. Boniface Mbithi, general manager of the centre, says the proliferation of e-waste in the country is a 'crisis'.
---
SISAL INDUSTRY
---
Sisal is a fibre crop that grows in the tropics. In Kenya sisal is the sixth most important cash crop coming after tea, coffee, sugar, pyrethrum and cotton. 
Unfortunately, the invention of cheaper synthetic fibers in the 1940's dealt a major blow to Kenya's sisal industry. Luckily, thanks to renewed interest in natural, eco-friendly fibers in recent years, the demand for sisal products is rapidly increasing. It has a wide variety of uses: it can be processed into fibre, twined into rope and woven into carpets. It is also useful as alternative to plastic packaging and bags.
---
WHAT CAN DESIGN DO FOR NAIROBI?
SO WHERE CAN DESIGNERS MAKE A DIFFERENCE? WITH THE HELP OF OUR PARTNERS, WE'VE HIGHLIGHTED SOME KEY OPPORTUNITIES AND CASE STUDIES RELEVANT FOR NAIROBI, BUT THERE ARE PLENTY MORE! REFER TO THE GLOBAL BRIEFS FOR FURTHER INSPIRATION.
OPPORTUNITIES FOR DESIGN 

This design brief asks: how can we use fewer natural resources and consume more mindfully? Take Nairobi's needs into account by considering the following opportunities.
Shifting mindsets: 

With economic growth comes increased consumption and waste. How can we tap into Kenyans' resourcefulness and frugality to promote a sustainable lifestyle amongst members of a growing middle class?

Food waste: 

Especially at the post-harvest handling of crops, a lot of food is wasted. How can we design products and services to reduce food waste

in the production, storage, processing and distribution stages?

Plastic waste: 

Kenya  successfully banned the use of plastic bags, but other disposable plastics remain a big problem. How can we design (education) programmes to reduce the demand for single-use plastics and address the persistent throw-away culture?
get inspired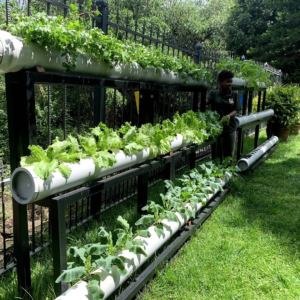 UKULIMA TECH
---
With vertical urban gardens in Nairobi Ukulima Tech skips the long supply chain of typical fresh produce. Setting up gardens all over the city and sharing their knowledge about vertical food systems, Ukulima Tech enables citizens and communities to grow and harvest their own food at home. Ukulima Tech was one of the winners of the What Design Can Do Clean Energy Challenge.
---
OPPORTUNITIES FOR DESIGN 
This design brief asks: how can we make products and materials that are kept in use or regenerate natural systems? Take Nairobi's needs into account by considering the following opportunities.
Crafts & homemade products:

Traditional crafts such as sisal baskets and bags, but also selling homemade food, drinks and detergent are sustainable practices by nature. How might we build on  these practices to grow a more sustainable production sector?

Alternatives for PET bottles: 

Many Kenyans don't have access to fresh water and buy plastic PET bottles which then end up in the streets, rivers and oceans. How can we design sustainable systems for refilling water that are attractive for businesses and affordable for consumers?

Sustainable fashion: 

Kenya has the potential to become a regional hub for sustainable  fashion.  How can  the Kenyan textile sector lead the way in the circular economy? How do we  reconcile the livelihood of local tailors with second-hand clothes sellers? How can we preserve cultural practices and stimulate material innovation?
get inspired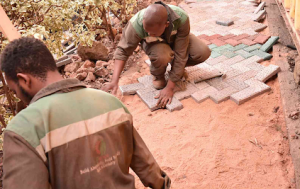 GJENGE MAKERS
---
The idea for Gjenge Makers came from the observation that Nairobi was generating more plastic waste than its recycling companies could uptake. To help combat the deluge, 29-year-old materials engineer Nzambi Matee launched a start-up which recycles bags, containers, and other discarded plastic into bricks that are cheap, colourful and even stronger than concrete.
So far, Gjenge Makers has recycled more than 20 tonnes of plastic and created 112 job opportunities in the community.
---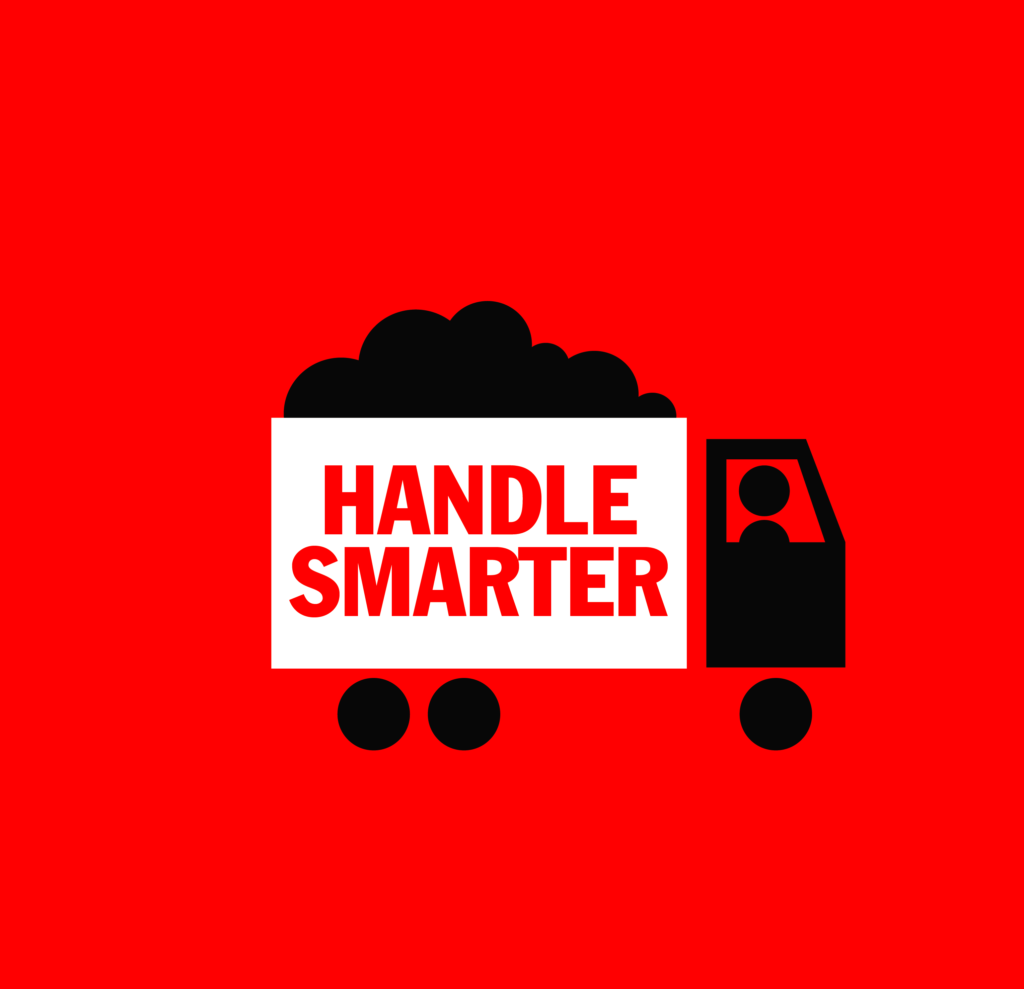 OPPORTUNITIES FOR DESIGN
This design brief asks: how can we use waste as a resource or dispose of goods more responsibly? Take Nairobi's needs into account by considering the following opportunities.
Community participation: 

Considering the poor infrastructure for waste management in Nairobi, community education and participation are essential. How can we raise awareness for responsible disposal and incentivise the separation and collection of waste?

 

Economical perspective: 

How can we instill pride in the job of waste management so that the sector can professionalise and grow? What kind of services and  facilities for sorting and recycling can we design on a neighbourhood and community level? How can these services improve public health?

Organic waste & compost: 

The market for compost has enormous potential in Kenya. How can we design programmes, products  and services to  turn organic waste into compost for urban gardens and farms?
get inspired

TAKA TAKA
---
Taka Taka Solutions offers waste management services to all types of waste producers in Nairobi, from residential homes, to office buildings, restaurants, schools, shopping malls, factories and hospitals. They help their customers separate their waste at the source, and then process plastic containers and packaging into flakes and pellets at their own recycling plants.
They also compost organic waste into high quality organic fertilizer. This combination of in-house recycling and composting as well as working with external recycling partners enables them to recycle 95% of the waste they collect.
---
REFERENCES AND FURTHER RESEARCH
TO LEARN MORE, HERE ARE THE MAIN SOURCES USED FOR CREATING THIS BRIEFING