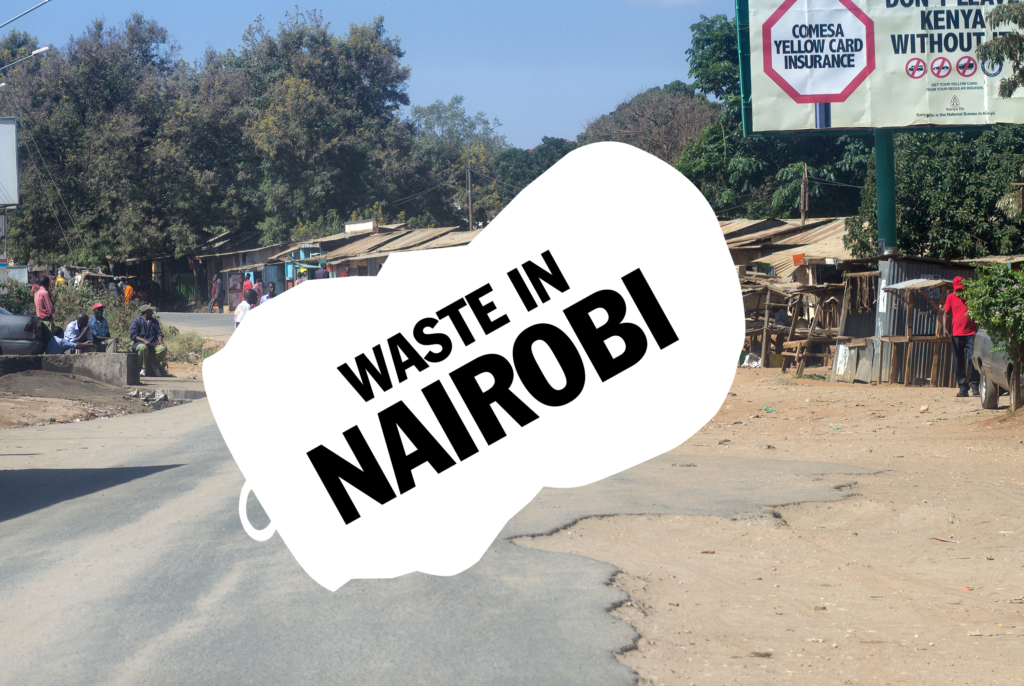 Are you applying to the No Waste Challenge in NAIROBI?
In this brief summary, we dive deeper into local perspectives around waste, and highlight the specific challenges and opportunities facing this region.
Keep reading to learn more about submitting a project to the NAIROBI city track.
CURRENT SITUATION
WASTE IN NAIROBI
Kenya is awash with plastic litter. The problem is especially acute in the big cities. Nairobi, for example, produces around 2,400 tonnes of waste a day, of which roughly 60% is collected and only around 10% recycled. The rest is dumped illegally or burned. 
Dandora is Nairobi's main dumping ground. Every day, it receives more than 2,000 metric tonnes of waste from the capital city's 4.5 million residents. Apart from being a dumpsite the 12-hectare land, located in the east of Nairobi, at the same time hosts an informal recycling economy which feeds nearly 3,000 families in surrounding slums. The UN has previously warned that local school children had respiratory problems because of the dumpsite. 
Although the problem of waste in Nairobi can seem overwhelming, things are also changing for the better. In 2017 Kenya imposed the world's strictest ban on the use, manufacturing and import of plastic bags, as part of growing efforts around the world to limit a major source of plastic waste.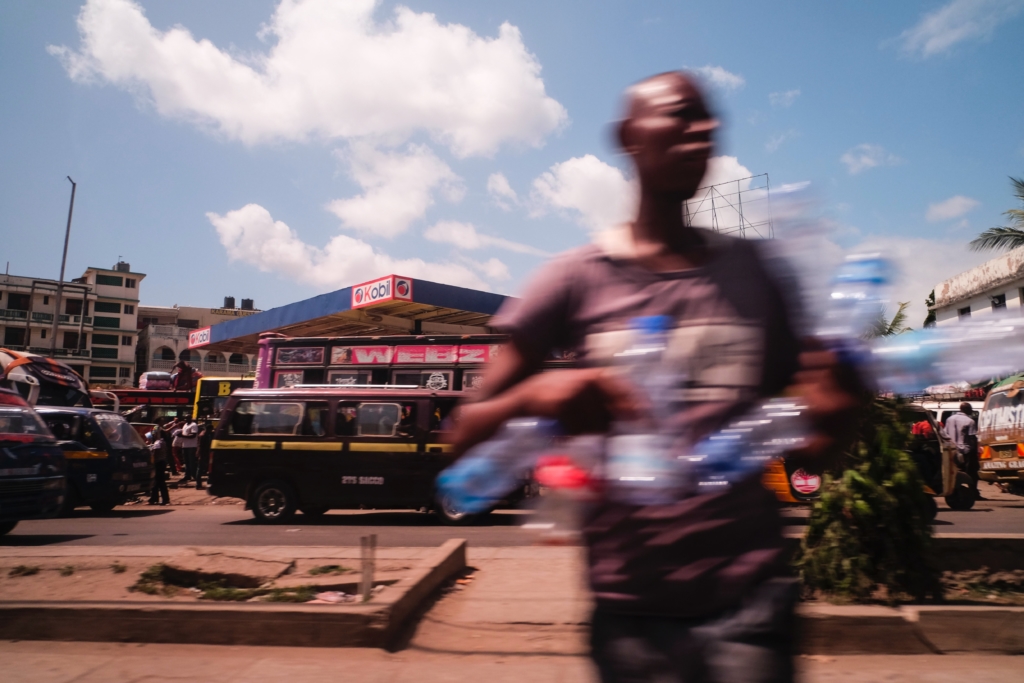 INSIGHTS ON WASTE IN NAIROBI
LOCAL INSIGHT
GROWING E-WASTE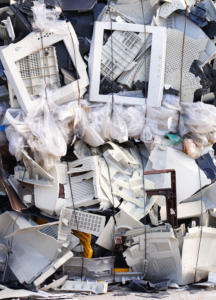 ---
E-waste has ballooned in Nairobi in the past decade due to the rising use of mobile phones. The majority of e-waste is recycled informally in Kenya. Collectors separate plastic, motherboards, batteries and copper wire to be sold and then burn the excess. This kind of informal processing damages workers' health, according to the World Health Organization. The WEEE Centre processed approximately 200 tonnes of waste in 2016, which is about 1% of Kenya's total e-waste production. Boniface Mbithi, general manager of the centre, says the proliferation of e-waste in the country is a 'crisis'.
LOCAL INSIGHT
FOOD LOSS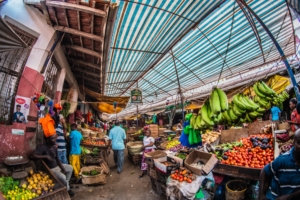 ---
In Kenya the agriculture and food sector is the biggest contributor to the country's greenhouse gasses. About 30% of the food is wasted during harvesting and transporting. Innovators and start-up are trying to turn the tide with smart solutions such as Twiga Foods, using technology to streamline the food supply chain from  harvest to market.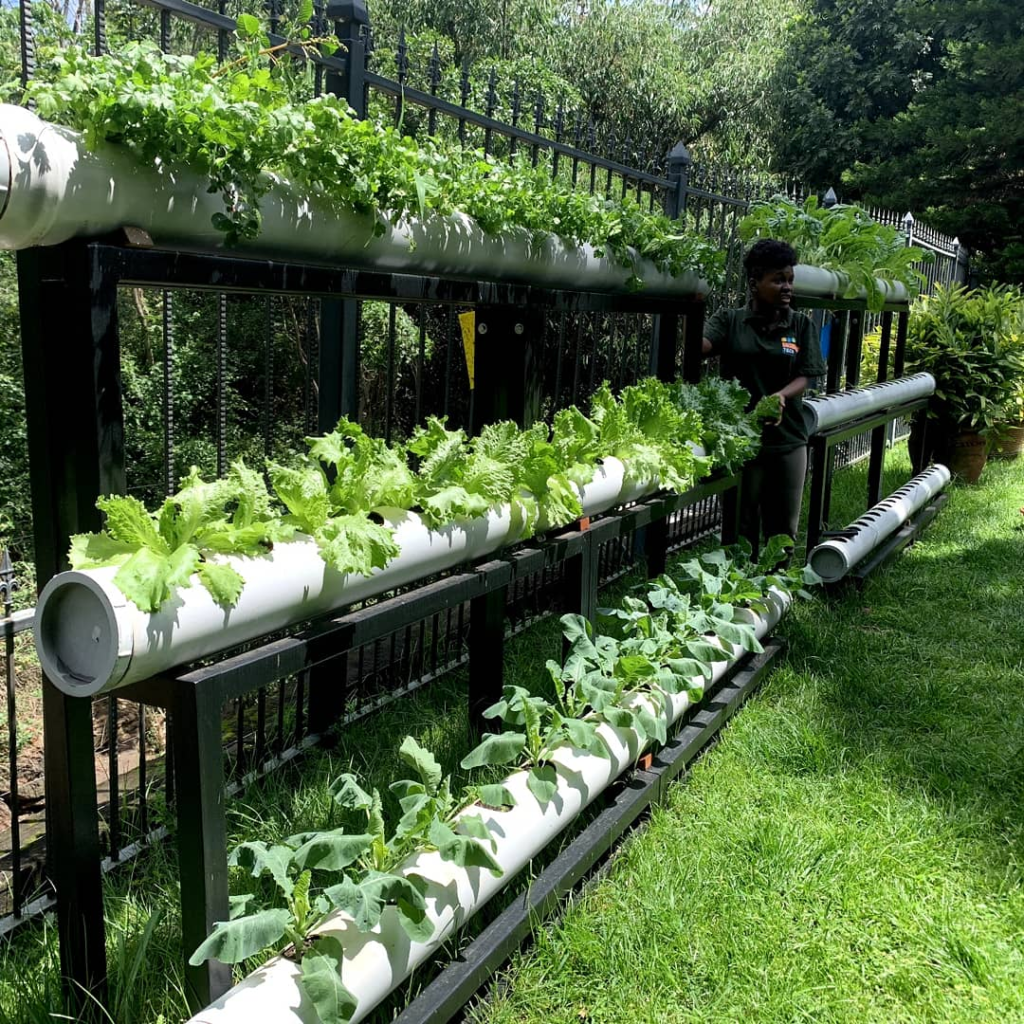 get inspired
UKULIMA TECH
---
With vertical urban gardens in Nairobi Ukulima Tech skips the long supply chain of harvested fresh produce. Setting up gardens all over the city and sharing their knowledge about vertical food systems, Ukulima Tech enables citizens and communities to grow their own food. Ukulima Tech was one of the winners of the What Design Can Do Clean Energy Challenge.
---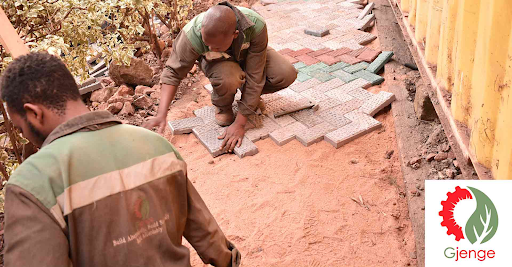 get inspired
GJENGE MAKERS
---
The idea for Gjenge Makers came from the observation that collected plastic waste was more than recycling companies could uptake. Nzambi Matee and her team collect plastic waste and turn it into sustainable and affordable building materials while creating job opportunities.
---
what can design do for nairobi
The opportunities for design in Nairobi are still BEING developED, stay tuned!